PLEASE READ BEFORE ORDERING YOUR PRESS ONS!
Press on sets will be available in standard sizes and custom sizes. Standard sizing is as follows:
XS - 3, 6, 5, 7, 10
S - 2, 5, 4, 6, 9
M - 1, 5, 4, 6, 8
L - 0, 4, 3, 5, 7
For custom sizes, select "CUSTOM" when ordering your nails and include each nail size in the checkout notes. You must know the size of each nail (Thumb to Pinky) so that your set has a custom fit.
HOW TO MEASURE
- Measure the widest part of your nail using the millimeters (mm) side of a measuring tape or ruler. Use measuring tape for the best results!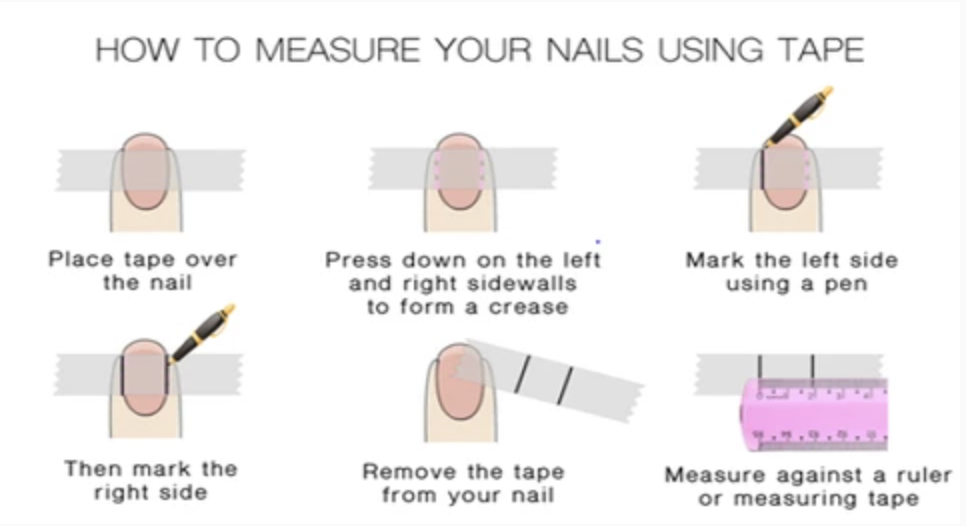 - Once you have your measurements in mm, use the following chart below to select the corresponding nail size.